Cardinal Seán O'Malley, Archbishop of Boston, is the highest ranking churchman to write and publish his own blog, which is updated each Friday.
His latest post covers the recent Bishop's Conference meetings in Baltimore, and includes the complete text of the Cardinal's pastoral letter on homosexuality, which recapitulates our Lord's and the Church's teaching to "love the sinner, but hate the sin."
There are also great pictures of the restored and rededicated Basilica of St. Mary of the Assumption, the Baltimore Basilica. Every bishop and priest considering a renovation of their church should visit this majestic house of worship.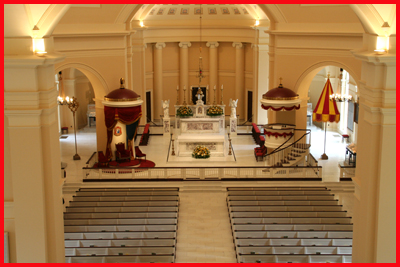 More pictures at the Basilica website (click on Gallery).